Mai Zarkawi
Mai Zarkawi Eye & Pearl Earrings
Explore the artistry of Palestinian designer Mai Zarkawi with our meticulously crafted Evil Eye Earrings. Handmade from brass and expertly gold-plated, these earrings uniquely blend tradition and contemporary elegance.
Symbolizing protection, the iconic evil eye shape is adorned with a delicate dangling pearl, creating a distinctive accessory that resonates with local design and craftsmanship. Celebrate Palestinian heritage and individuality with Mai's playful yet timeless creation.
Elevate your style and support local artisans with these easy-to-wear earrings, a perfect embodiment of cultural richness. Shop now to add a touch of Palestine to your collection.

Minor variations are to be expected due to the handmade nature of this item.
Regular price
Sale price
196.58 NIS
Unit price
per
Sale
Sold out
Share
Dimensions

Height - 5cm
Width of eye - 2.5 cm
Care information

It is best to wipe your jewelry with a soft cloth after each use to remove dirt or debris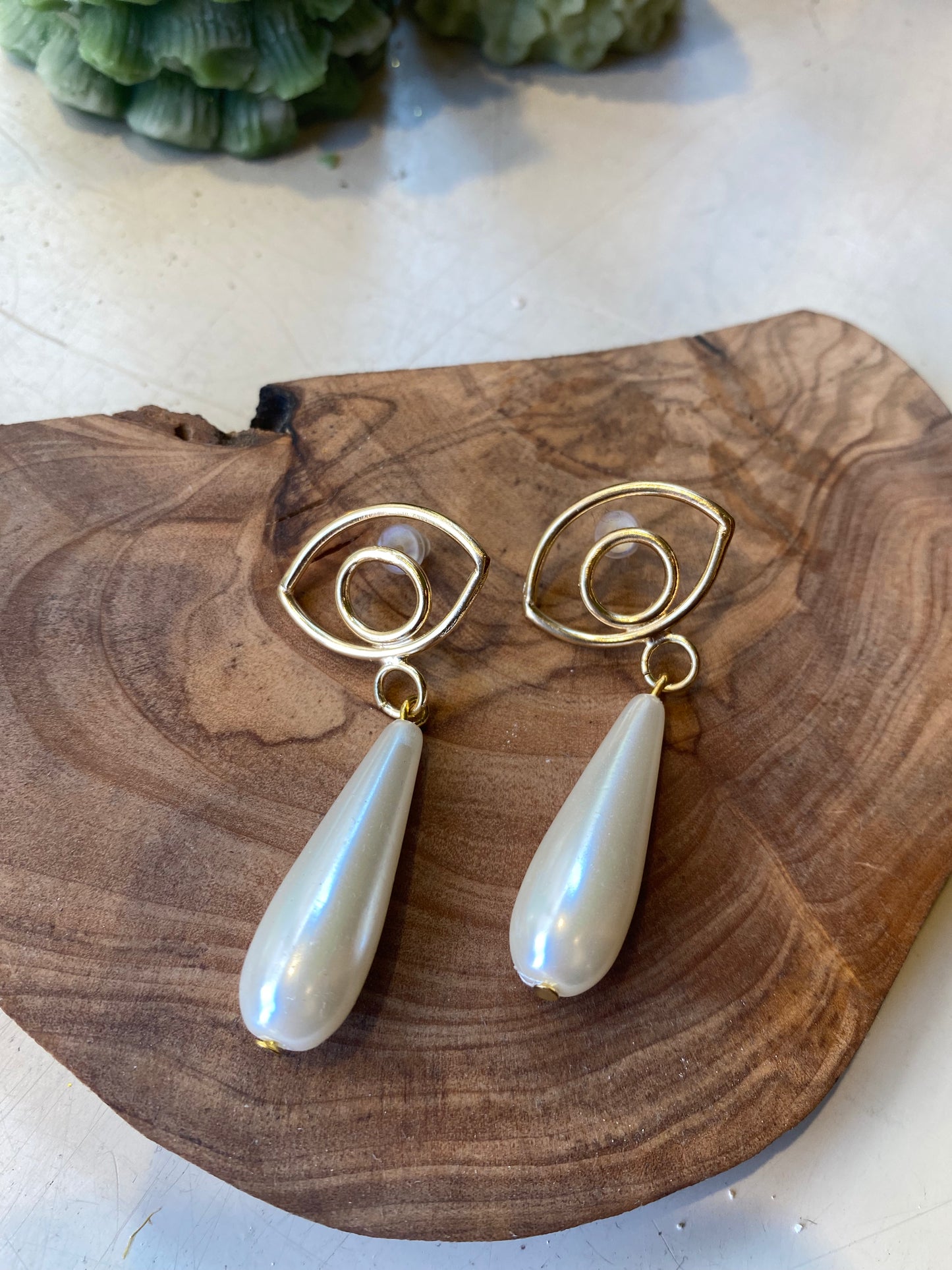 Mai Zarkawi
Mai Zarkawi, born and raised in Majd Al-kroum village in north Palestine 'occupied territories'. Jewellery designer and dancer, her passion in art started from exploring the movement of her body.

Mai's inspired from the daily life details, culture, traditions, people and stories about Palestine, she is trying to bring the hidden beauty and stories of Palestinian women first, about childhood and stories we heard from our grandfathers and grandmothers, their values in life, the traditions, food, songs and our language...

Jewellery can tell a story and pass a message, when you were it on your body you make the jewellery alive.
View Mai Zarkawi 's Collection